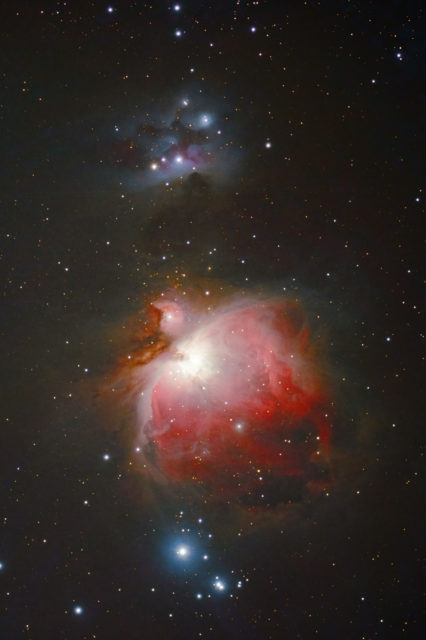 With a very nice comet in the sky, I decided it was time to break down and get the camera I've wanted since the advent of the CMOS cooled-camera revolution.  It's the QHY294C-Pro, an 11MP camera with low noise, 14bit output and a larger chip than the QHY183c.
I immediately noticed how much less noise it has than the old CMOS camera and how sensitive it is.   I should have got this one in the beginning.
A quick test was done on the Orion Nebula region for 30 minutes of exposure.   It came out better than some of my hours long attempts with the old camera or my DSLR.  Plus, the nearly full moon was out and produced a very harsh gradient and strong vignetting.   The flat I used was for a different orientation of the camera, so it did not fully remove the vignetting, but it got all the dust motes that were on my UV/IR filter and sensor cover.   (I should have blew off the dust on both before starting out, I guess.  lol)
I cropped the image above down a bit.   Here's another version with different color balance and it is the full field, uncropped original: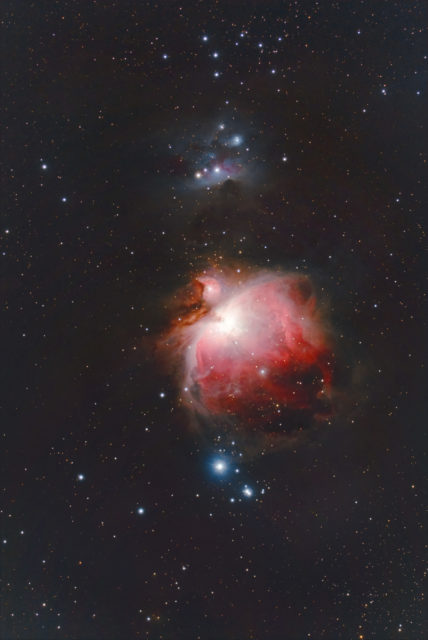 BTW, no dark calibration in the above image.   It was a straight raw stack.   I covered the scope after the above test and shot darks in prep for what I was really after.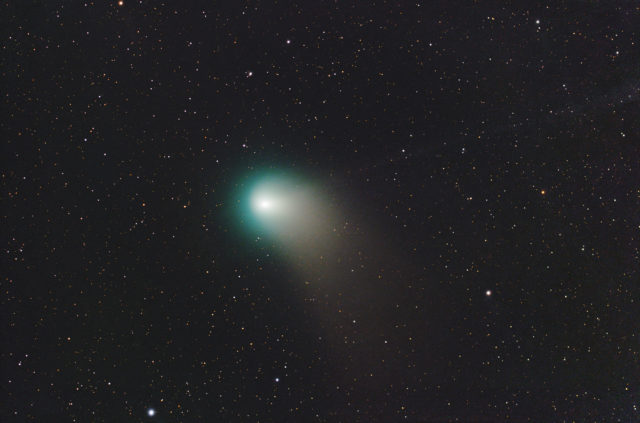 This was my main target, Comet C/2023 E3 ZTF.   It was highest in the sky at 8:30 PM local time and I started imaging it right before that.   I spent several hours on it, but this image is just the first 1.5 hours of that time.
BTW, my friends at Televue Optics, Inc., liked the above comet image enough to use it on their blog.  The post is about comet imagers using Televue equipment for their shots.  It is linked here: Televue Optics Blog – Comet C/2022 E3 (ZTF) Imagers
Here's another version with a less red background color from the moon's interference: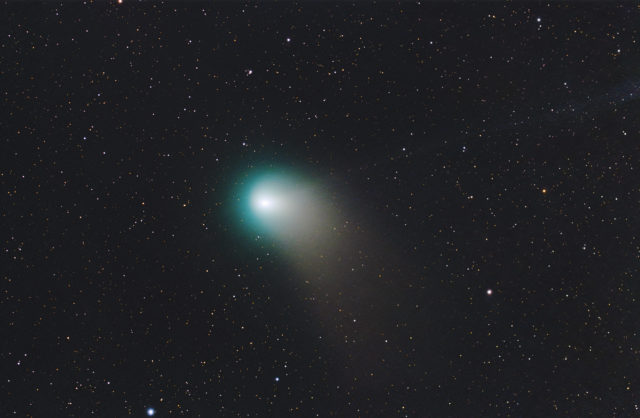 A nearly full moon was out and in the same quadrant of the sky as the comet.  Moonlight this bright is tough to deal with and creates some very harsh gradients.   Luckily I took some flats the next morning and was able to use them to help minimize that issue.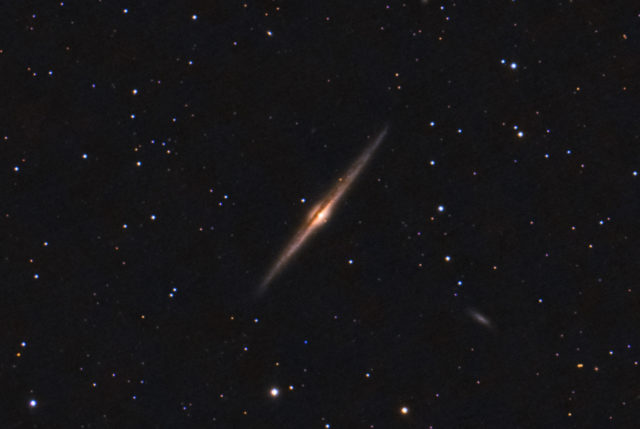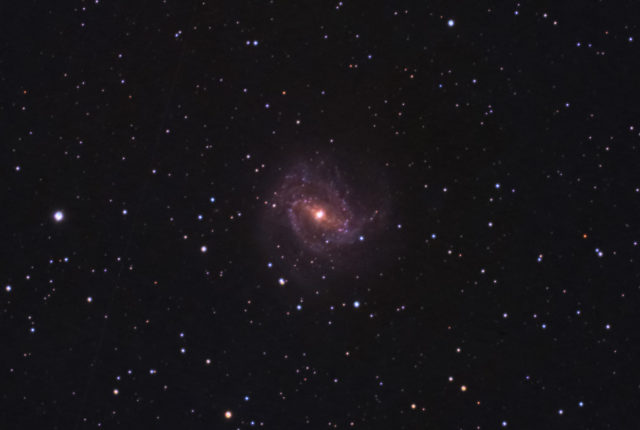 Last but not least, were two galaxies I imaged to test the resolution and sensitivity of the new camera.  The image scale lacks for galaxies, but the color and low noise were outstanding.
Remember, all of these were taken on a bright moonlit night a day or so before full moon.   I would say the first light test was a major success!