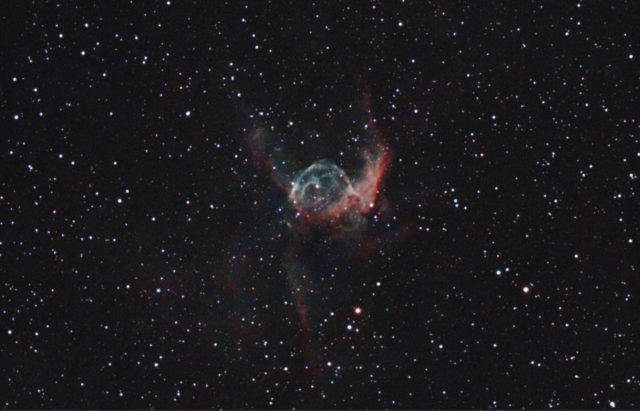 "Thor's Helmet," aka NGC 2359. First time I ever shot this with any camera. For years I've passed this guy up for bigger or better objects nearby, but not on this night. It was a main goal for this night's imaging session. It did not get high enough to image until 2:00 am here and I took a nap as soon as I started it going. Luckily, I got enough data before sunrise to make a half-decent final image
UPDATE  Nov 13, 2020:
More time added with 30×120 sec sub-images at Gain 20, offset 200 to the above.  Total time 3 hrs, 22 min.