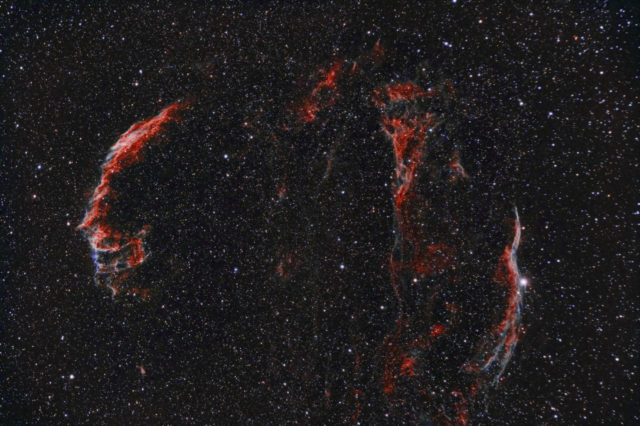 Well, it was clear on Friday evening for a while when I started shooting the above.  The forecast was for it to remain clear.  I had setup and planned go the distance all night.  But, before too long, high cirrus clouds came in and parked over my location.   It was during the first exposure run on the Veil.  I took 40 shots and between clouds and guiding issues, only 18 were any good.
I took this small amount of L-eNhance filtered data and tried to combine it with the previous UHC-s filter data and the image below is what I got.  I was hoping for 3 hours worth, but it was not to be.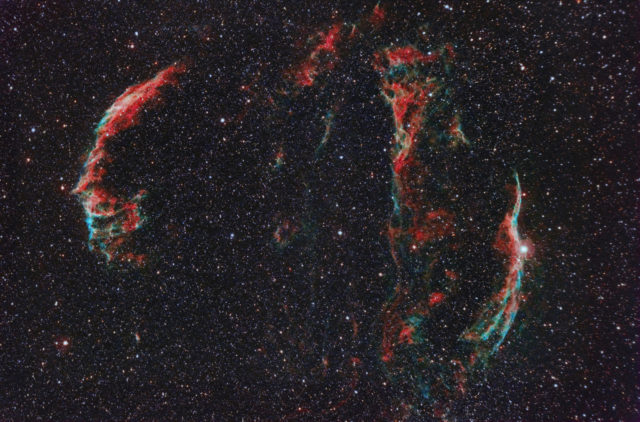 Not satisfied with the above image, I recombined the 18×180's with the starless data I had from the previous session and came up with this rendition: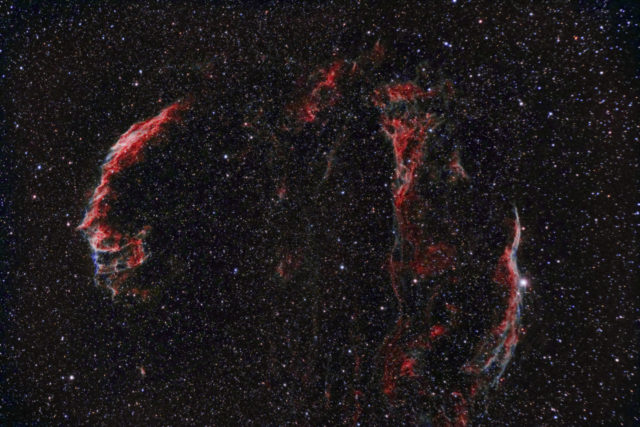 With Halloween just passed, I was reminded that I haven't checked out my old friend the Ghost Nebula since last year.  So, I gave it a whirl when the clouds gave me a break for about an hour.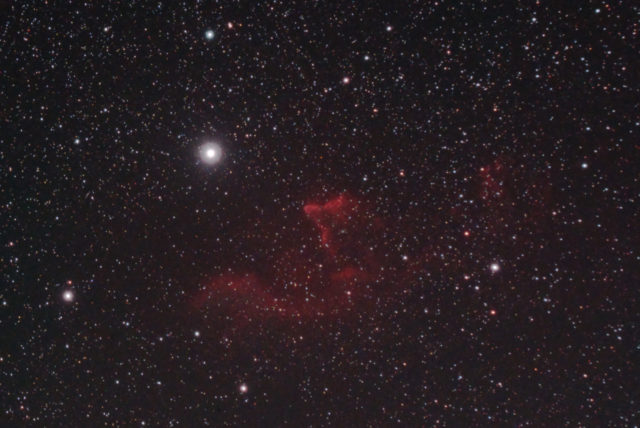 Unfortunately, the clouds came back and the only thing left to shoot was the moon rising in the east.  It was boiling and unstable low in the muck, but I got a shot of it regardless.
I called it a night after that and packed it in and went to bed.  But, wouldn't you know it?  I woke up before dawn the next morning and went outside and looked at the sky.  It was crystal clear.   D'oh!