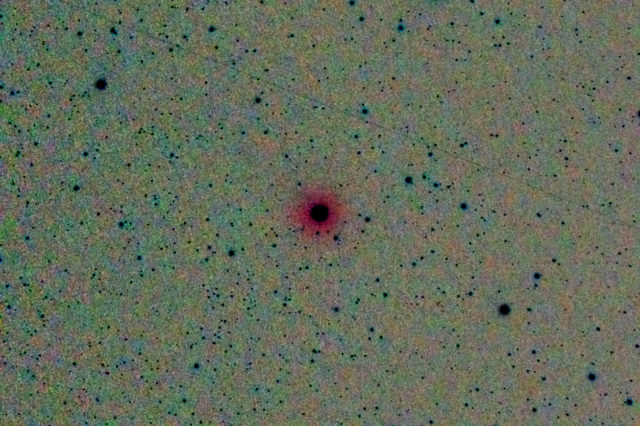 It was the first clear night since the last session on Nov 3rd.   I wanted to see this comet and try to get images of the Heart Nebula.  The comet was first in line since it was already getting low in the west after sundown.    I forgot to adjust the gain down and shot it at the highest gain setting I usually use when focusing and star aligning.  Surprisingly, I was able to salvage the sub-images and get a usable image from them.   BTW, the comet seems to have a tail, but it could be an artifact of the gain setting or something.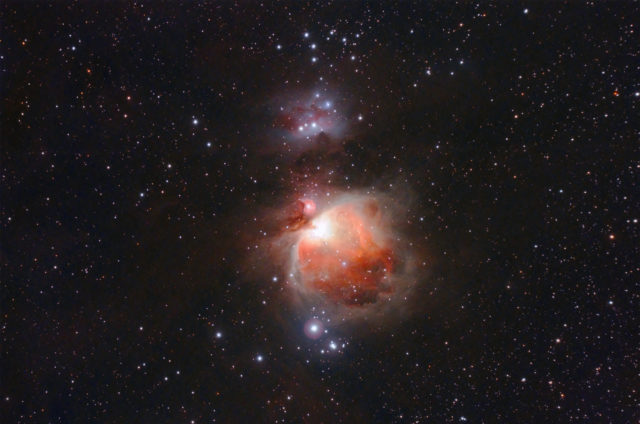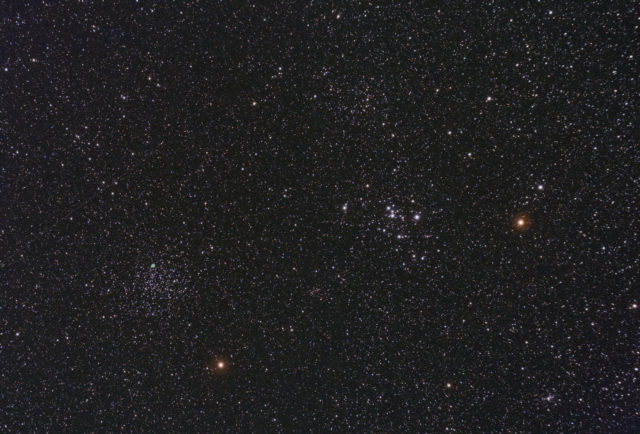 Next up, I did a quick look see at M42 and the M46/M47 Open clusters area.   I wasn't planning on keeping these, but the data on my main target of the night, the Heart Nebula, was horrible.  So, I thought better of just ditching these sub-images.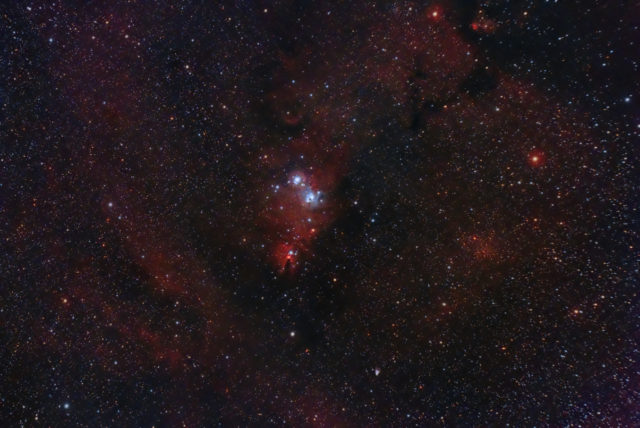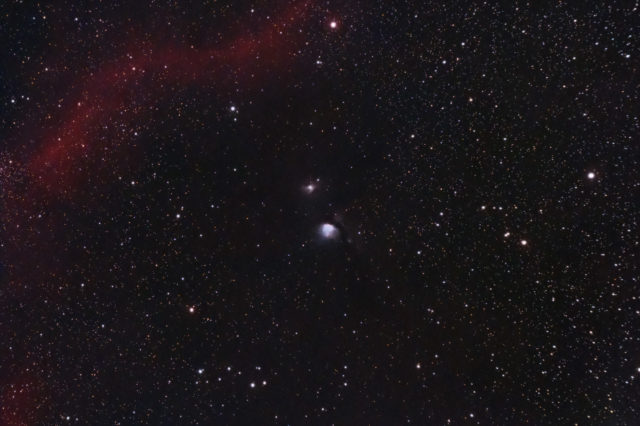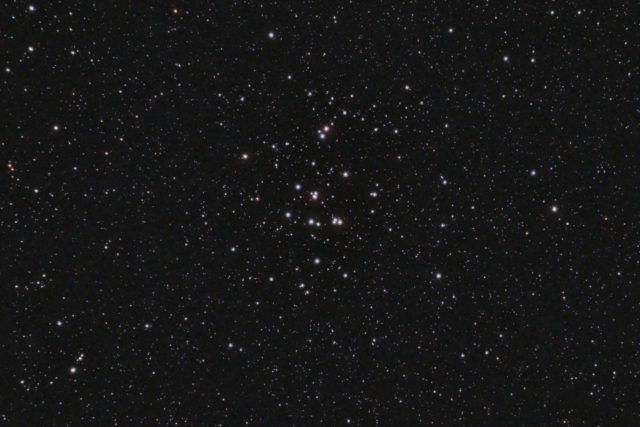 I also did a short run on the Cone Nebula/Christmas Tree Cluster area of 10 x 3 minutes, plus I got a few frames of M78 and M44.   The Cone area is not too bad considering it is only 30 minutes of time.  M44 was a very quick look and I just wanted to see how it would fit with this rig I was using.   But, M78 needs a couple of hours to even begin to look nice and I only got 21 minutes worth.  Oh, well… next time.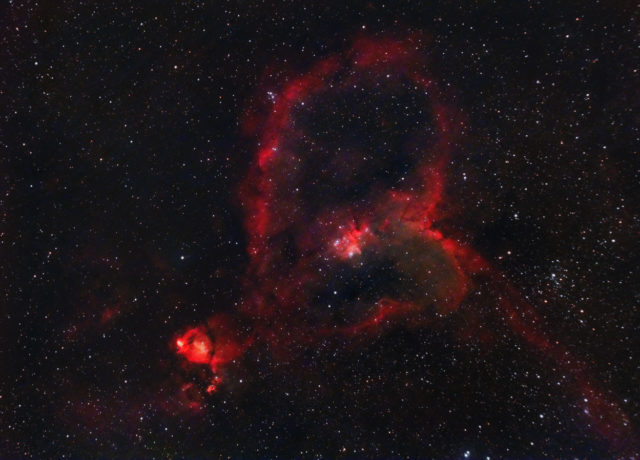 And, finally, here is the salvage job on the Heart Nebula, of which I had two sets of data.  One was slightly out of focus, the other had a terrible gradient from an IR source that was pointed right at the lens and I think some of it got through the UHC-S filter, or it was a reflection off the front glass.
What I ended up doing is taking the slightly out of focus stars and removing them totally, then taking the good stars from the data that had the bad gradient and combining them.   Still noisy and not that great, but reducing it to 33% smoothed it out enough to pass as a display image.
Oh, well.  Another reshoot for this one is in order and also for its close neighbor, the Soul Nebula.