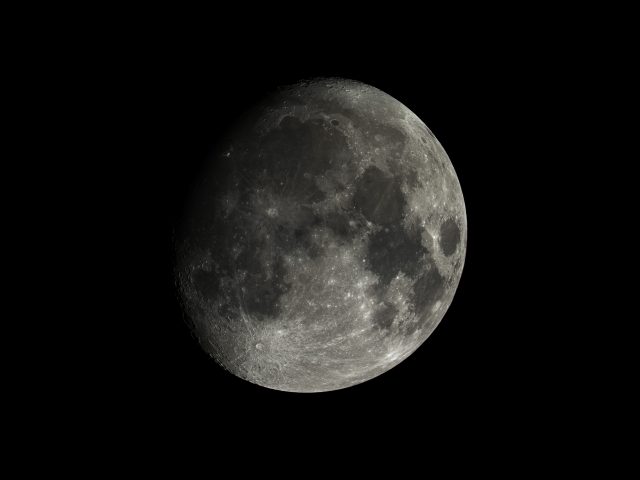 On Thursday, November 30, 2017 I tried my luck with "lucky imaging" of the moon.   I set the capture to 100 frames each and took top, middle and bottom images of a waxing moon a few days from full.
I ended up using only the top and bottom panels since there was enough overlap with the TV-85 and the Toupcam IMX224 camera in those two panels.  Each panel is the best 50 frames.
After a basic levels adjustment for all layers , I used the wavelets filter in the Astra Image Photoshop plug-in to do an initial sharpening of the merged image and then a SmartSharpen filter to finish it off.  No other processing was done to the image beyond the above.
Update:  Friday, Dec 1, 2017 moon image with the same setup as the above.