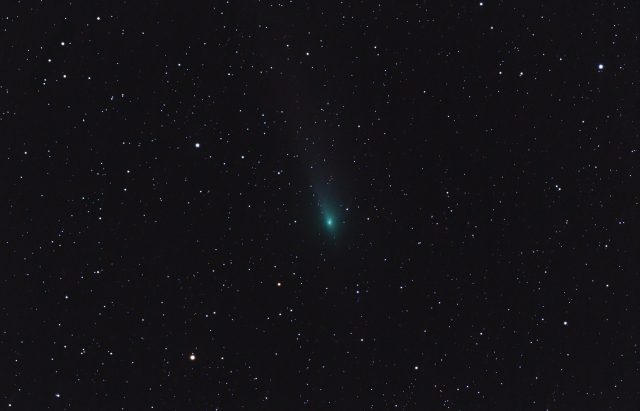 Because of weather, I missed out on imaging Comet 45P when it was near a famous galaxy pair recently.    I finally got to image it from a relatively dark sky location on Feb 26, 2017.   There were no "famous" galaxies in the vicinity this night, but there were sure lots of faint fuzzies in the image to make it interesting.
The star freeze version above came out OK.  Not too bad.  I also did a star-streaks version and I've included that below.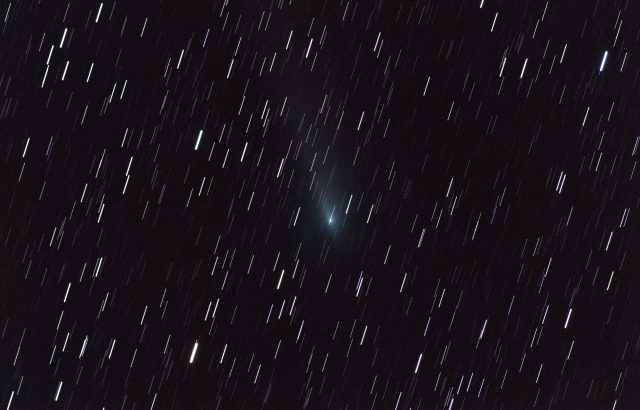 Keen observers will note that there is an asteroid in the tail of Comet 45P.   It can be seen in both versions.   I'm pretty sure that is 5081 Sanguin (1976 WC1).