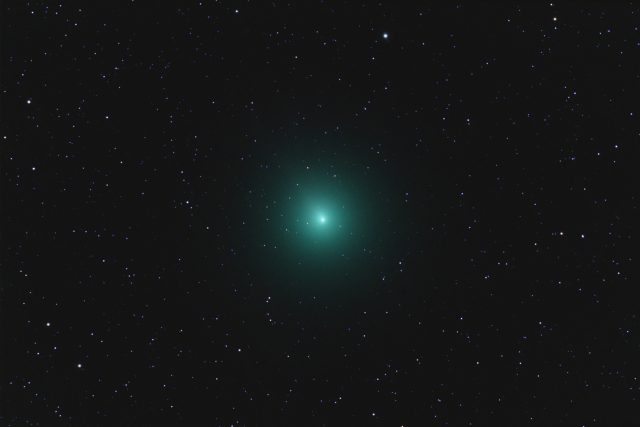 Comet Wirtanen is looking to be the best comet this season.  It is a short-period comet that comes around every 5.6 years.  It should be at it's best as it passes closest to Earth:
Occurs Dec 16, 2018
Less than 4 days after perihelion
The comet is near its brightest
Geocentric Distance 0.0775 AU
30 Lunar distances
11.5 million km
7.1 million miles
So, it has 2 more weeks until that happens and look at the size of that thing already.   It is huge!  See the comparison with the moon taken with the same scope below: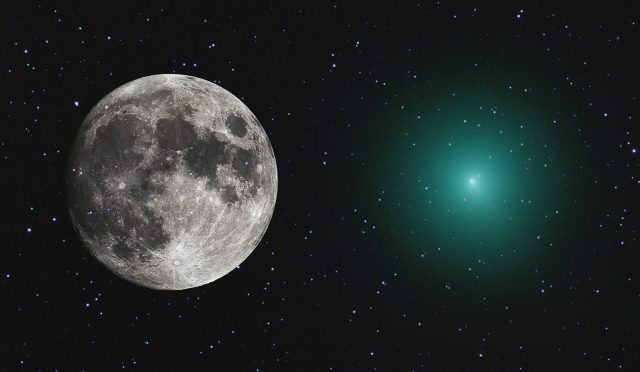 BTW, the above image appeared on the home page of SpaceWeather.com on Dec 4th and 5th, 2018!   🙂
I shot two sets of data for this comet.  Both were 40 sub-images.  The first image and the image below are from the first set.  The moon/comet comparison image above was done from the second set.
Taking another crack at processing the first data set, I made this version below that has a slightly different comet position, is a little lighter and shows more coma, but less tail: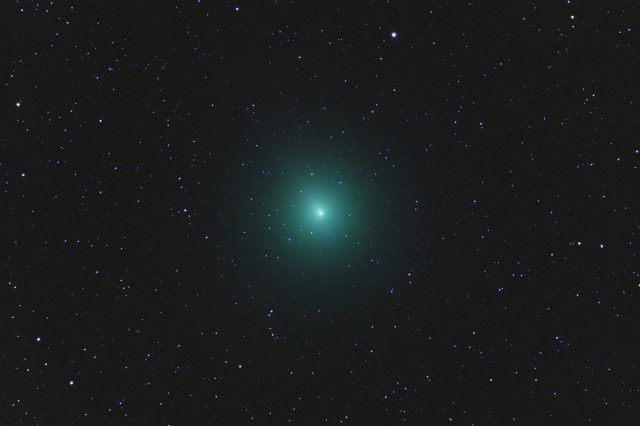 Here's the second set of data with a star streaks and star freeze version of the data with minimal processing: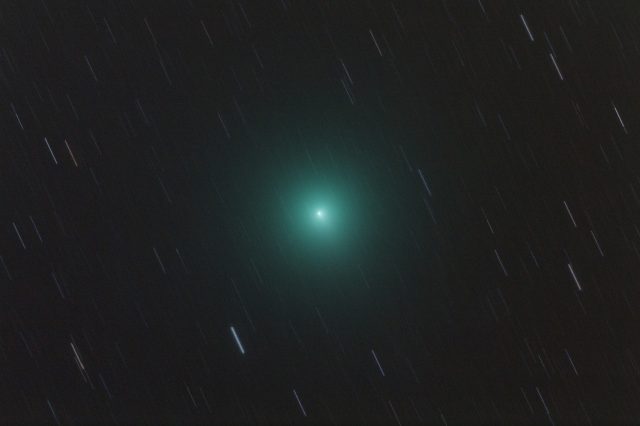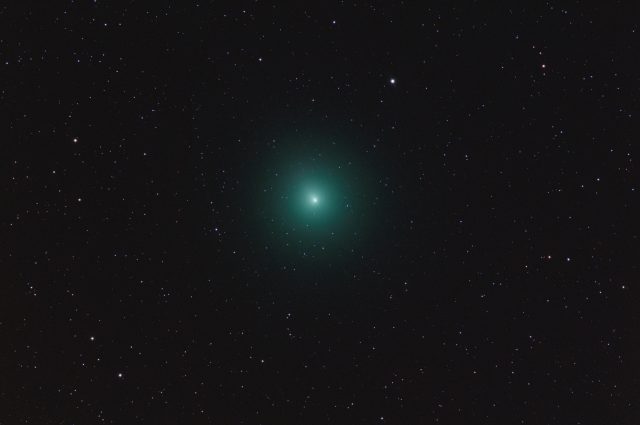 Finally, here are both sets of the comet together, but with the background stars from only one set of 40 x 2 min subs: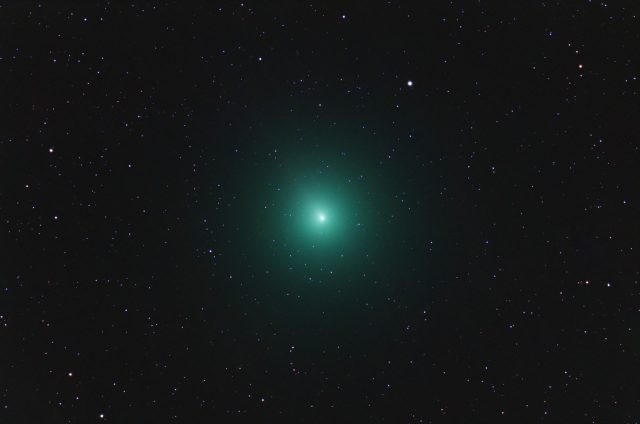 Lots more coma is visible, plus the tail from the fist set of subs shows as well.  I think here we have a coma that is so bright it is blowing out the faint tail as seen in the second set above.   Not as much coma was picked up when it was lower in the sky muck, but the wavelengths from the tail got through and made it more obvious, as seen in the first set of subs.
So, it is possible that shorter "core" sub-images mixed in with longer exposures to get the coma might be a way to tame this comet and get a good final image with DSLR equipment.   I will try that the next time I get to image this beast.