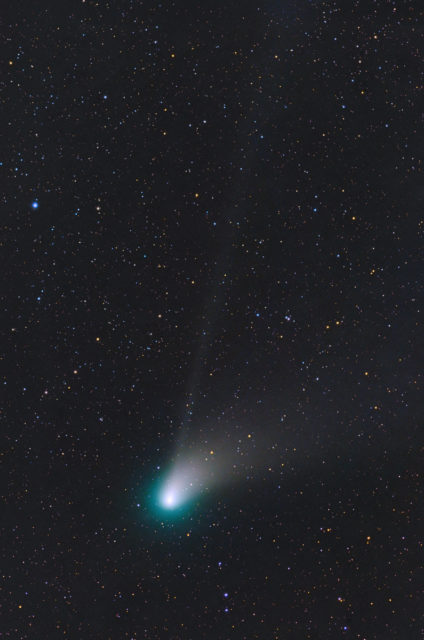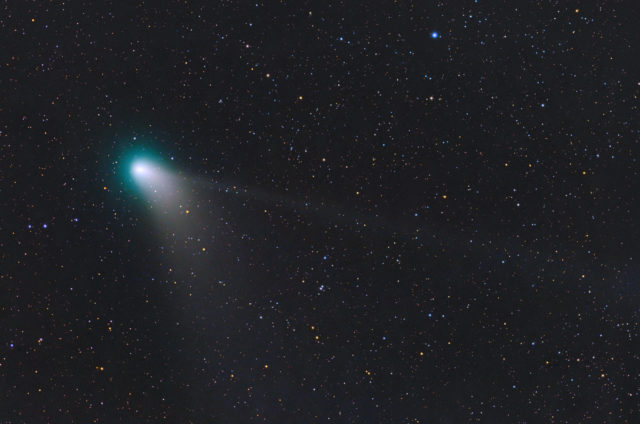 High clouds and dew plagued my imaging session on this night. My dew heater's power supply failed right at the start, too.
For this full field image, I took 40 sub-images of the comet between 01:49 and 03:09 UT and another 31 subs between 03:19 and 04:21 UT . I only lost 3 subs to guiding problems, despite the clouds.
I thought all the clouds and dew problems I had would ruin the chances of getting a good final image, but I guess I was wrong. 🙂
Technical: 37×120 sec, QHY294C-Pro at -10C, Gain 1600 (Unity,) Offset 30, UV/IR filter, Televue TV-85 at F/5.6, Atlas EQ-G w/EQMOD. PHD2 Guiding, SharpCap 4.x LiveStacking for acquisition, FitsWorks for dark/flat calibration and debayering, IRIS for stacking and PSCS3 for post-processing.
An earlier, more gaudy version with only 37 sub-images: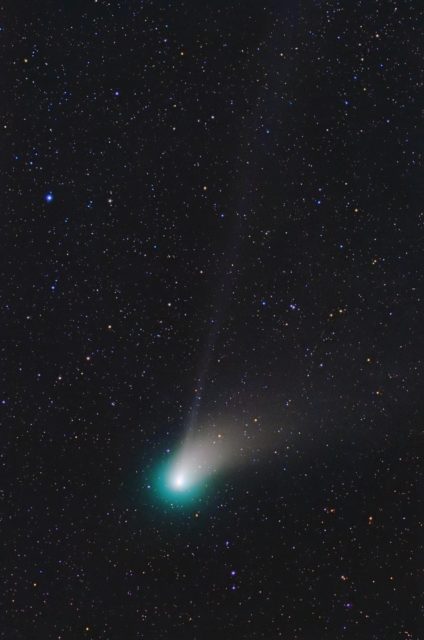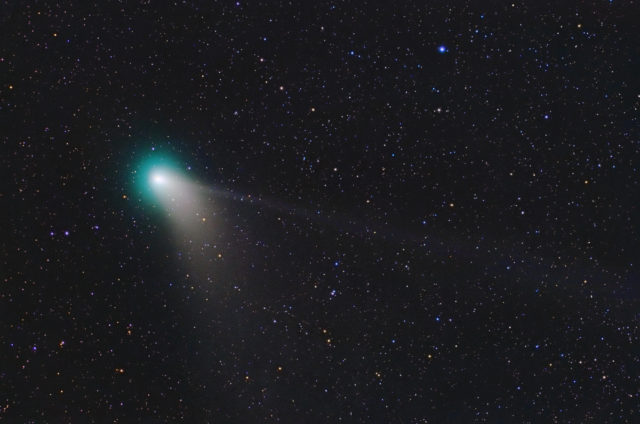 c2022e3-2023-02-13-0230UT-37×120-qhy294c_-10C-ug-o30-uvir-85f5_6-v2a