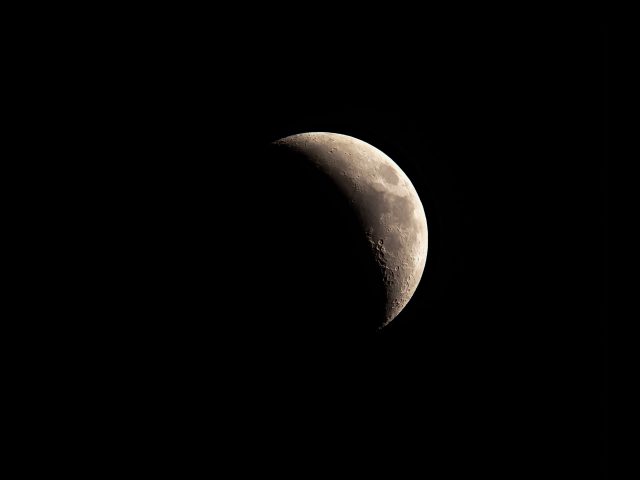 I finally tried my phone with the afocal camera holder and the dob I use from time to time.   Yes, it works.  But, the image quality is definitely poor compared to my DSLR's.
A couple of nights later, I setup the TV-85 refractor/Canon T3 combo and took some shots.   One was of the moon before the sun had set.   Here it is in two versions – as taken and converted to look like a nighttime shot: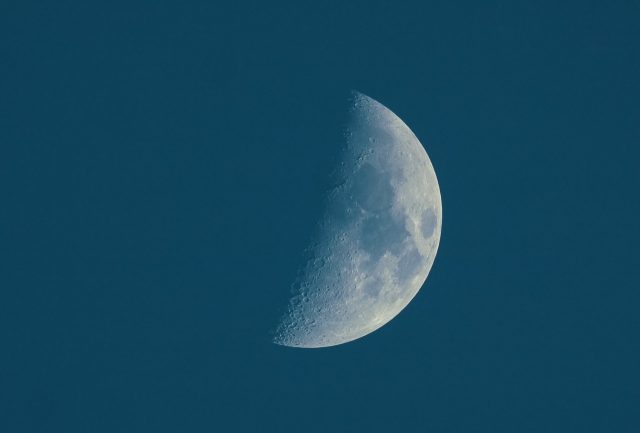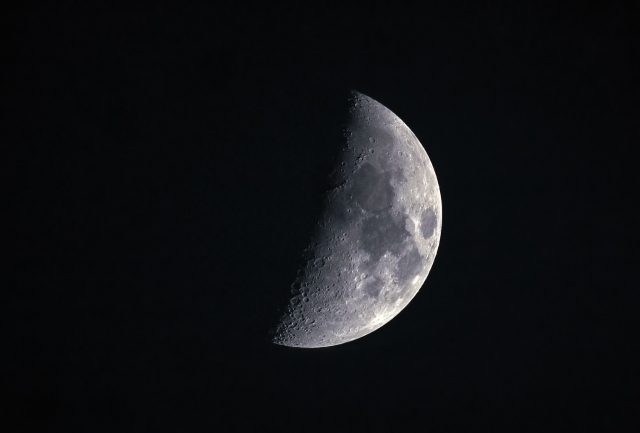 I was setting up for some deep sky and the moon made a convenient test target.  Later that night, I shot some images of Comet 64P.   Unfortunately, I was cut off by clouds after only 10 sub-images.   I was going to just throw this out, but I managed to make an image out of the paltry amount of data, so it is not a complete loss.
Check it out: