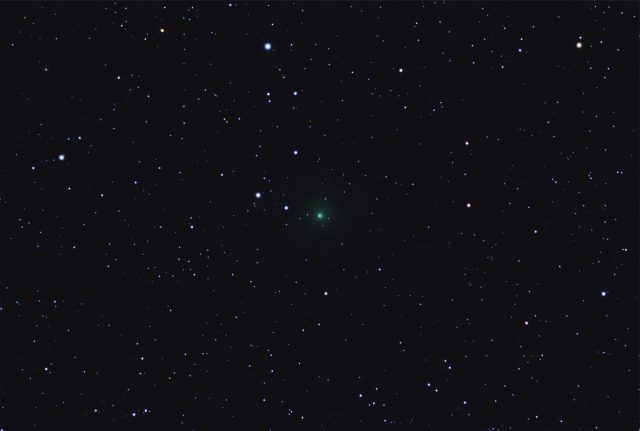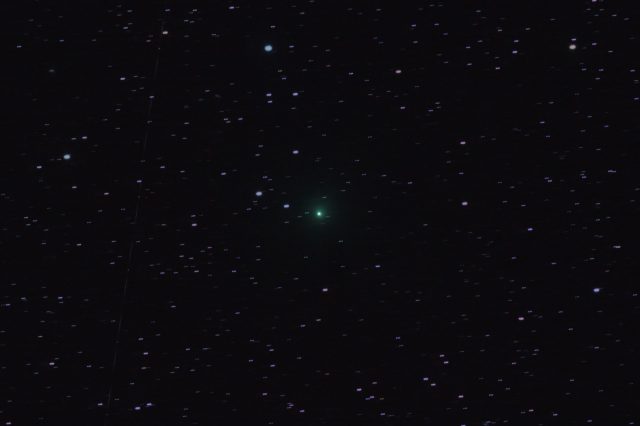 A different comet is out and about now.  Periodic comet 41P is coming back around and is conveniently placed in Leo and so is up most of the night.    I shot it from a darker sky location and it turned out OK, I guess.   It was a little dimmer than I expected.
I was pressed for time this session, so I went with 2 minute ISO 1600 exposures to match the darks I had already taken for another object.   It really needed a little longer exposure and more ISO.    Next time, I'll hit it with 3 minutes and ISO 3200, which I hope will be in two days after this was posted.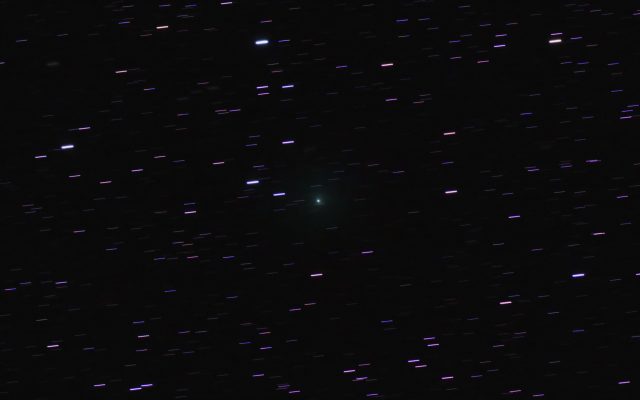 They say this comet will get better during March, so I'll probably be shooting it again soon.