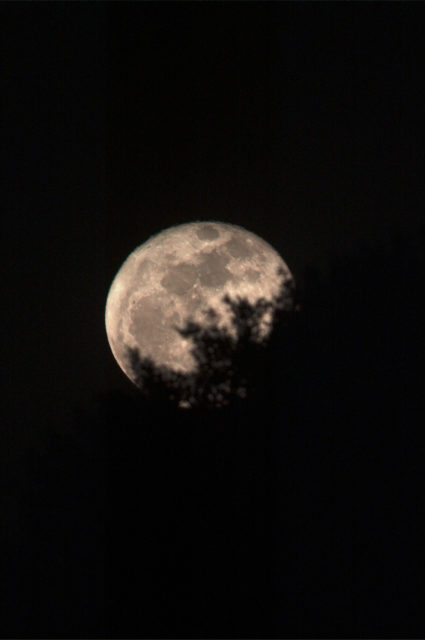 A beautiful evening for the Moon and Mars conjunction on October 2, 2020.  Condition were so good that I was able to capture the moon rising behind a tree.   Usually the muck is so thick at that altitude that I would not be able to get a good image, but this night it was extremely transparent.
The moonrise shot was a single frame.  I had to do a composite for the still image of the Moon and Mars together.   10 frames were stacked in AutoStakkert of just the moon and 2 Mars frames were combined for the disk of Mars.
The MP4 video file is the first time I have tried including one in a astrophoto post.  It is small enough in size to download in a reasonable amount of time.  Video editing software I used was rudimentary and I really couldn't get the background color corrected very well.   I'll have to find something that can do that job for future projects like this.