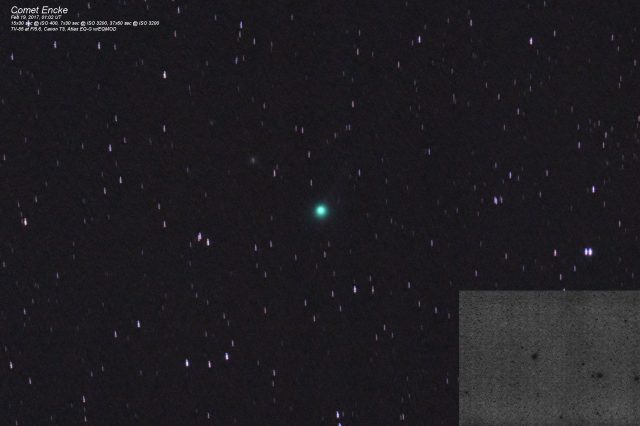 I did it.  I drove out of the city to a new spot I found on a Light Pollution Map.   It was only 30 to 40 minutes away and very dark by today's standards.  It is a dead-end Parish road with no houses for a few miles, which means I didn't have to trespass on someone's property.  I just stopped at the end of the asphalt and setup shop.  🙂
I was able to shoot with ISO 3200 even with Comet Encke close to the horizon.   It was dark enough to notice a little zodiacal light there, too.   With these kinds of conditions, I was able to pick up Encke's tail.
The data was shot in three sets.  Two sets of 15×30 sec @ ISO 400 and 7×30 sec @ ISO 3200 while it was still twilight and finally a set of 37×60 sec @ ISO 3200 started just before twilight officially began.  About 48 minutes total integration.
The main image has been cropped, but the enhanced negative insert is more of the full field.  You can see that the tail actually goes out of the field of view.  Amazing!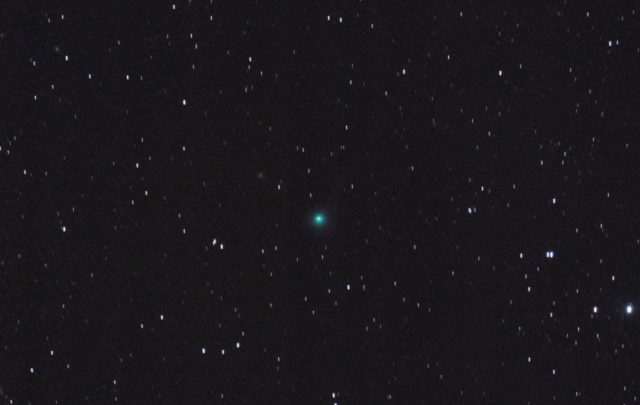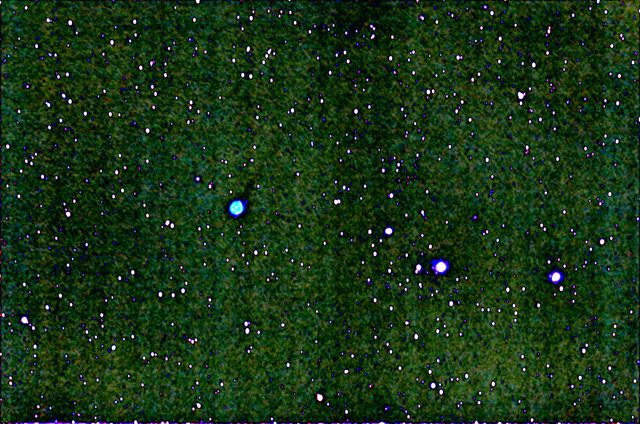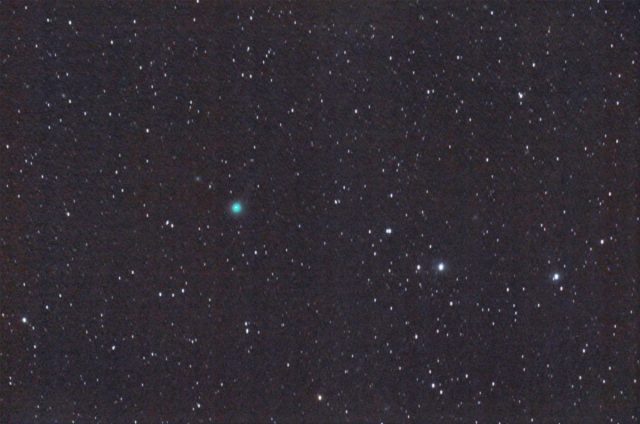 Two enhancements that show tail length.
Unfortunately, Comet Encke is all I got this evening.  While I was doing a better polar alignment and setting up to shoot the Horse Head, a huge fog bank rolled in quicker than I even noticed and it was thick.   Oh, well…   I took that as my cue and shot my calibration frames and left.
I also did a star freeze rendition and it came out ok.  It just doesn't show the tail as well as any of the above images: