Saturn
on 12/19/04
On 12/19/04, I took some more pictures of Saturn with my Toucam Pro webcam. Since the theft of my new Nikon Coolpix digital still camera and all my film camera equipment, the Toucam Pro is my only imaging device I have right now. I guess I should think about modifying it for deep sky astrophotography, now that I have nothing else to shoot with.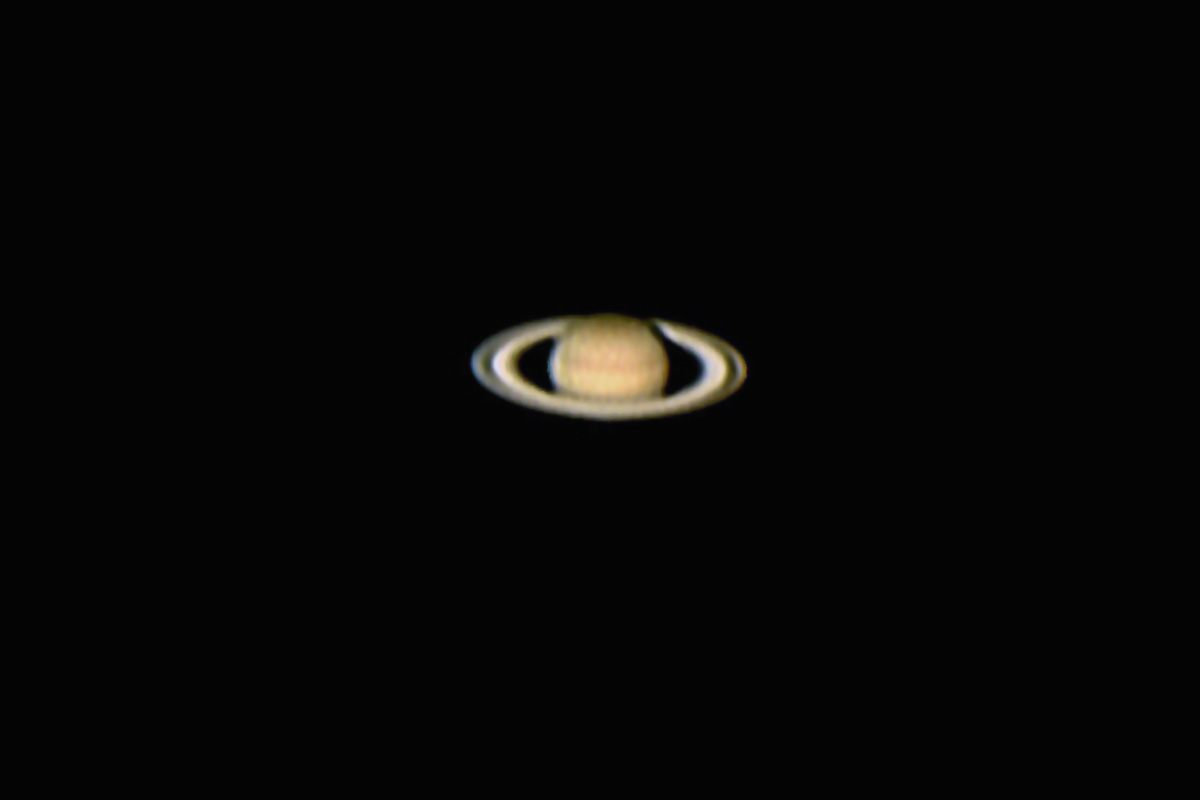 Saturn 12/19/04 - 79 Frames Stacked in Registax
I used my C-8 telescope and as already mentioned, a Toucam Pro webcam to take this picture. The raw image data was an AVI movie of 90 seconds duration and the frame rate was 10 frames/sec.
Software used was K3CCDTools for image acquisition and Registax for image processing. I also used Paintshop Pro for post-processing.
All Images Copyright © 2004 Mike Broussard. All rights reserved.
To send comments or for more information, please email me at
mike@synergyitg.com.

Visitors since December 20, 2004
This page was last updated on 12/20/2004