Saturn
on 03/09/04
On 3/9/04, the day was beautiful and cloud free, so that night I decided to take out the telescope and get some more pictures of Saturn and Jupiter. Although it was very clear, the atmosphere was very turbulent, so the Jupiter pictures I took did not come out too well. I did manage to get one decent picture of Saturn, though. Here it is, below: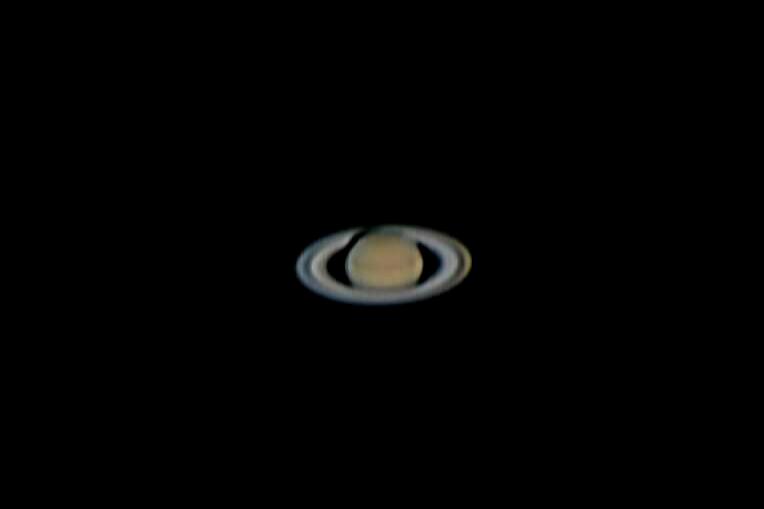 Saturn 03/09/04 - 157 Frames Stacked in Registax
I used my C-8 telescope and a Toucam Pro webcam to take this picture. The raw image data was an AVI movie of 90 seconds duration and the frame rate was 10 frames/sec.
Software used was K3CCDTools for image acquisition and as mentioned previously in the picture description, Registax for image processing. I also used Paintshop Pro for post-processing. I purchased a copy of this software, because it seems to work the best for digital enhancements of my astro photos.
All Images Copyright © 2004 Mike Broussard. All rights reserved.
To send comments or for more information, please email me at
mike@synergyitg.com.

Visitors since March 11, 2004
This page was last updated on 3/11/2004