The Orion Nebula
Image Taken
on Feb 10, 2005
Here is an image of the Orion Nebula taken with a Canon Digital Rebel and my C-8 Telescope at prime focus. I also used a Lumicon Cassegrain Easy Guider with a F/5.8 focal reducer. This is a single exposure of 175 seconds at ISO 1600. The image was processed in IRIS with a dark frame subtraction, then brought into Photoshop to enhance levels, color and decrease grain.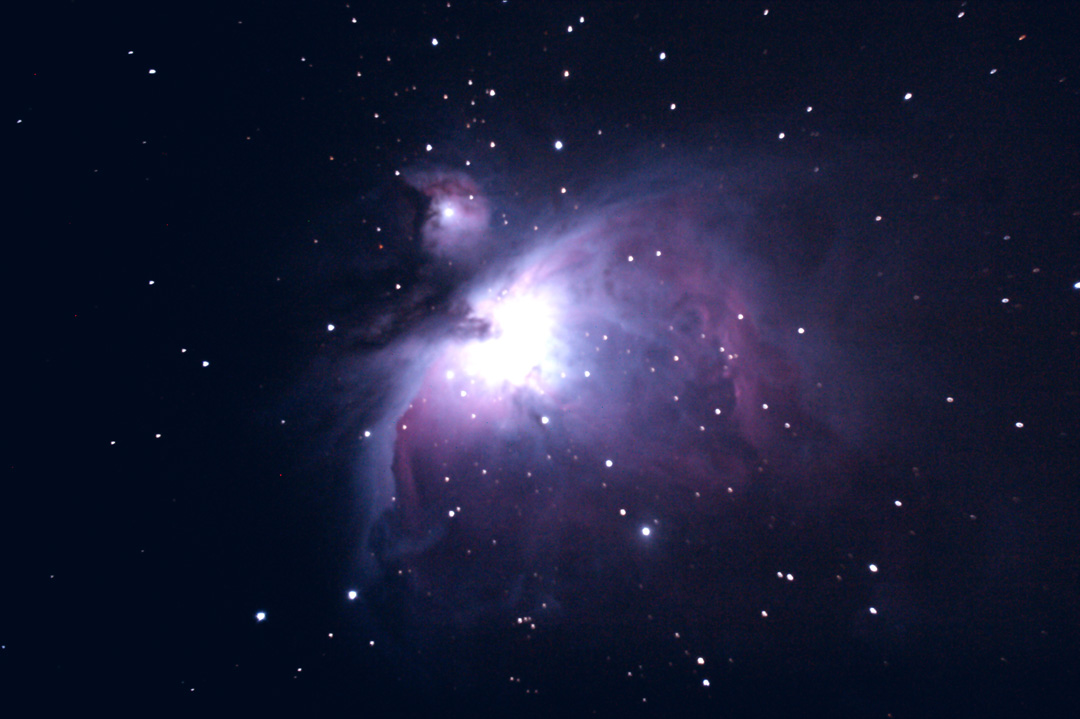 All Images Copyright © 2005 Mike Broussard. All rights reserved.
To send comments or for more information, please email me at
mike@synergyitg.com.

Visitors since February 10, 2005
This page was last updated on 09/20/2005