The Ring Nebula &
Globular Cluster M13
I figure practice makes perfect, so I have been practicing taking and processing astrophotographs a lot lately. Here are a couple pictures to show how well I am doing: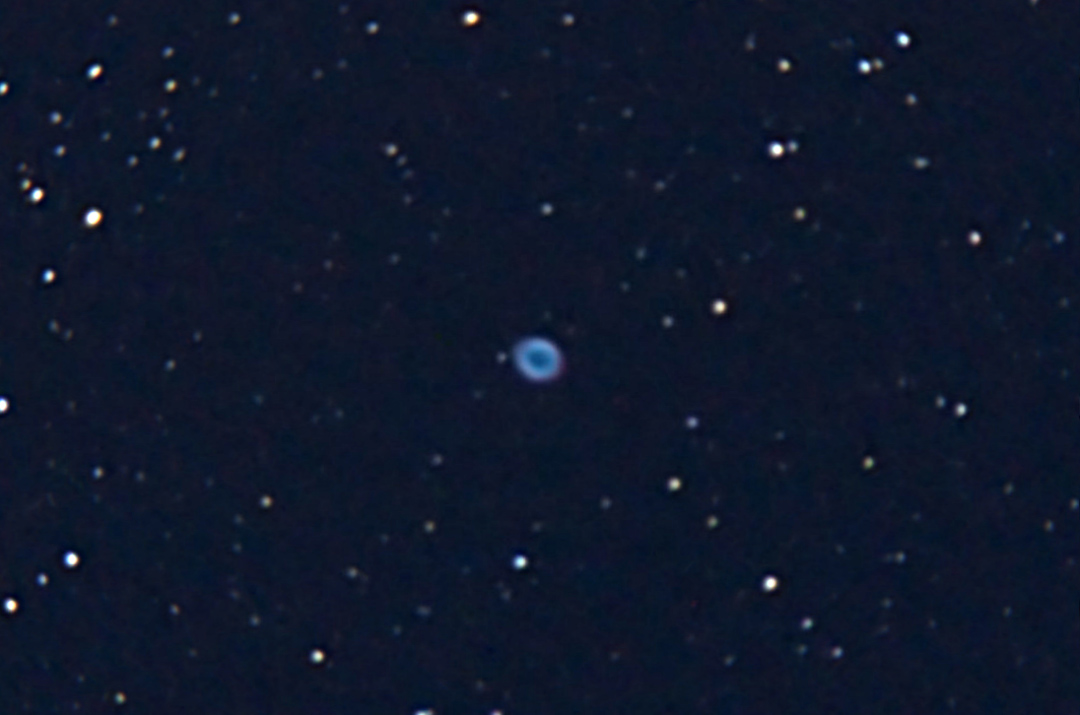 The Ring Nebula on 8/22/05. This is a highly cropped image of a stack of 2x130 second exposures at 800 ISO using my 500mm F5.6 lens. The lens has enough power to show the object, but the Ring Nebula really needs to be shot at prime focus. I should be doing that soon, hopefully. (Update: prime focus image is here.) Click the picture to enlarge.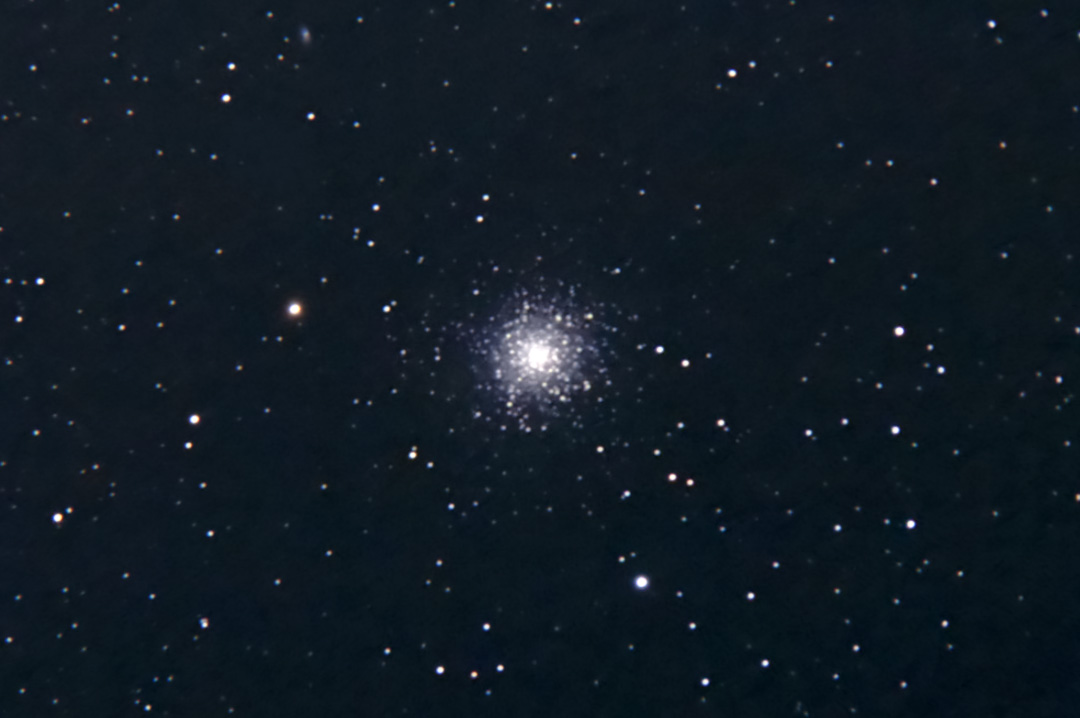 M13 Globular Cluster in Hercules on 8/22/05. This is a stack of 7x130 second exposures at 800 ISO taken with a 500mm F/5.6 mirror lens. Note the small galaxy above the cluster. This is NGC-6207, which is a magnitude 11.9 object. There is a magnitude 15.5 galaxy (IC 4617) in between NGC-6207 and M13, but my exposure was not deep enough to pick it up. You can click the picture to enlarge it.
All Images Copyright © 2005 Mike Broussard. All rights reserved.
To send comments or for more information, please email me at
mike@synergyitg.com.

Visitors since August 22, 2005
This page was last updated on 8/6/2005