Total Lunar Eclipse
11/08/03
The first picture was taken with a Sony Digital P-30 camera mounted on a tripod at 6x Zoom. Exposure was 1/30 sec at f/3.8 on 320 ISO equivalent. The remaining pictures were done using Afocal Eyepiece Projection with a Celestron C-8 telescope, 2000mm f/10, 32mm Konig eyepiece and a Sony Digital P-30 camera. 1/30 sec for partial phases and 2 sec exposures during the totality phase.
I've taken all the best pictures and created an animated GIF image of the eclipse.
Click here to see this animation. File Size is 816K.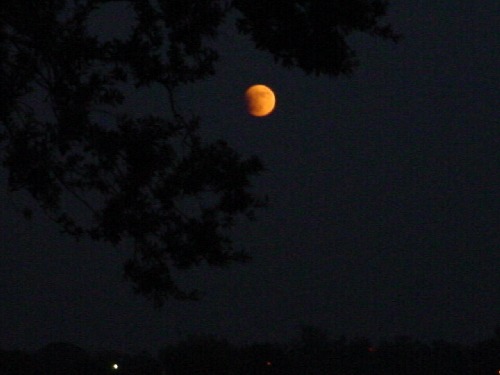 The Moon rising in east already eclipsed.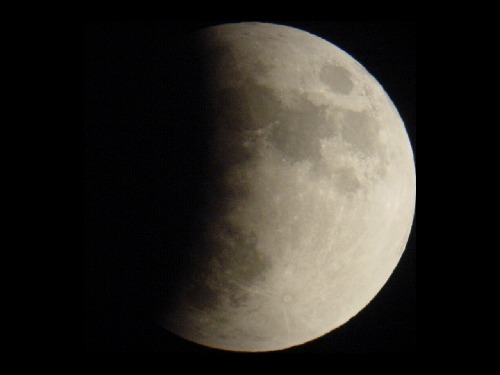 First picture taken through the telescope.
Almost covered by the Earth's shadow.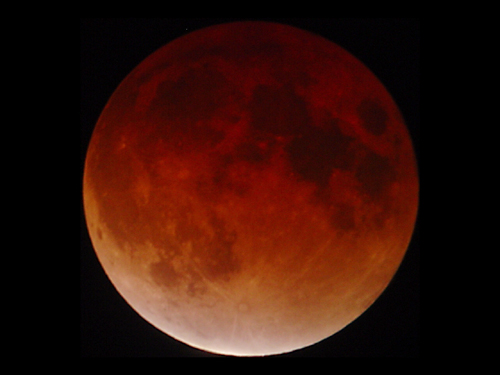 Near Mid Eclipse. The moon glows red from sunlight bent and filtered by the earth's atmosphere.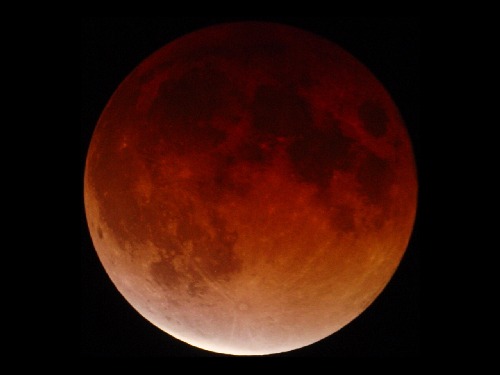 Near the end of the total phase. This was my best picture out of the bunch.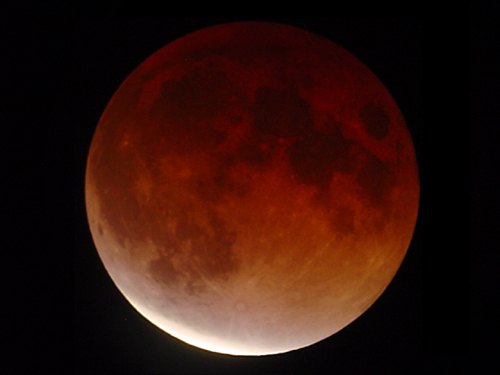 Total phase over. The moon begins to return to normal.
Visitors since 11/10/03
All Images Copyright © 2003 Mike Broussard. All rights reserved.
To send comments or for more information, please email me at
mike@synergyitg.com
This page was last updated on 11/15/2003.