Deepsky Objects of the Summer Milkyway
on 7/9/05 and 7/13/05
Here are some new images taken with my Canon Digital Rebel camera. These images are of the better deepsky objects of the summer Milkyway. Lens used was a Canon 200mm F/2.8 (about 320mm effective,) 800 ISO and exposures of 30 seconds. Individual frames were combined and stacked with IRIS to generate these images.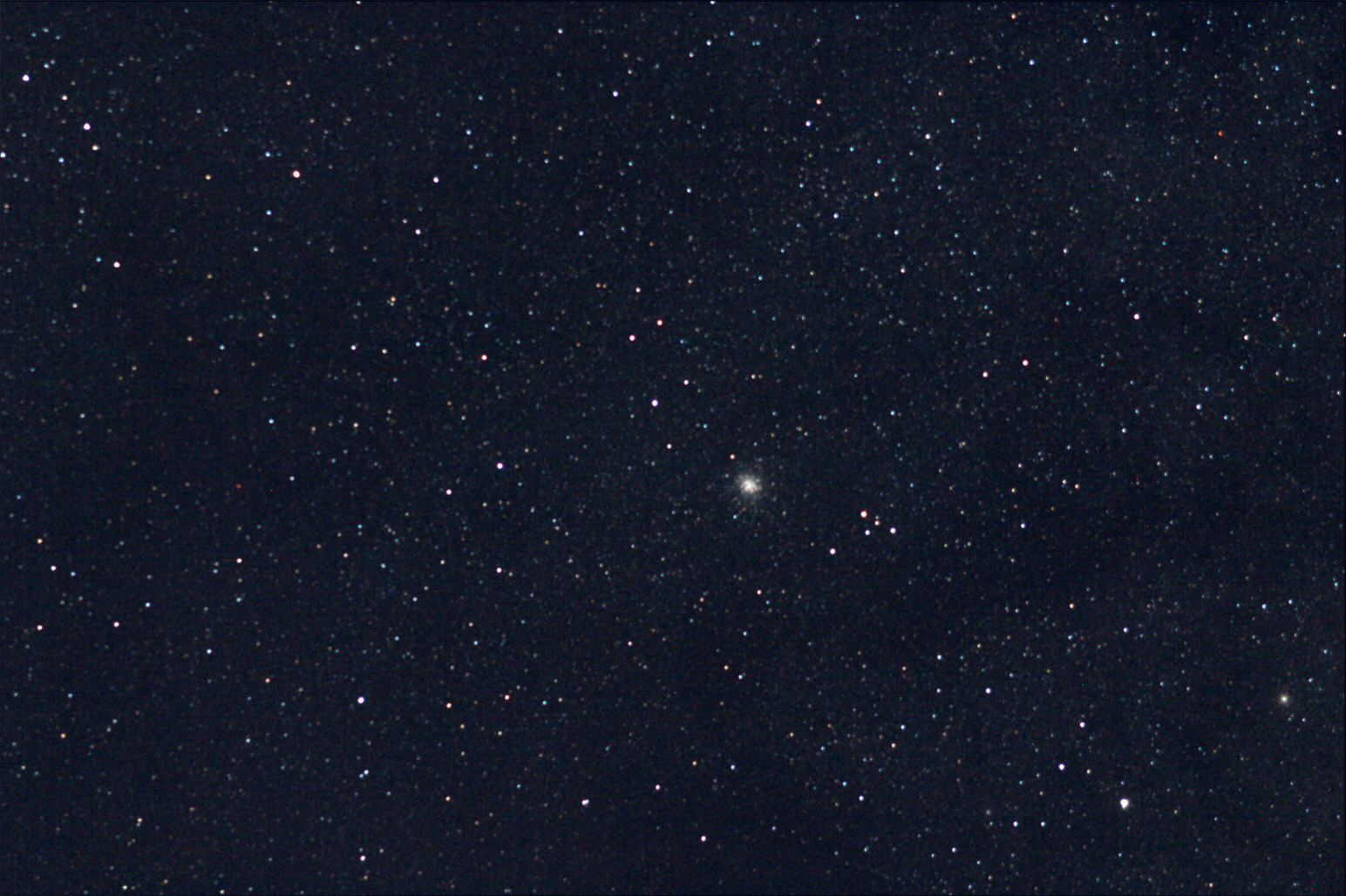 M22 Globular Cluster in Sagittarius on 7/9/05 - 4x30 sec Frames Stacked in IRIS. 200mm F/2.8, 800 ISO. There are actually 4 globular clusters visible in this image. Can you find them? (Click here to see them pointed out.)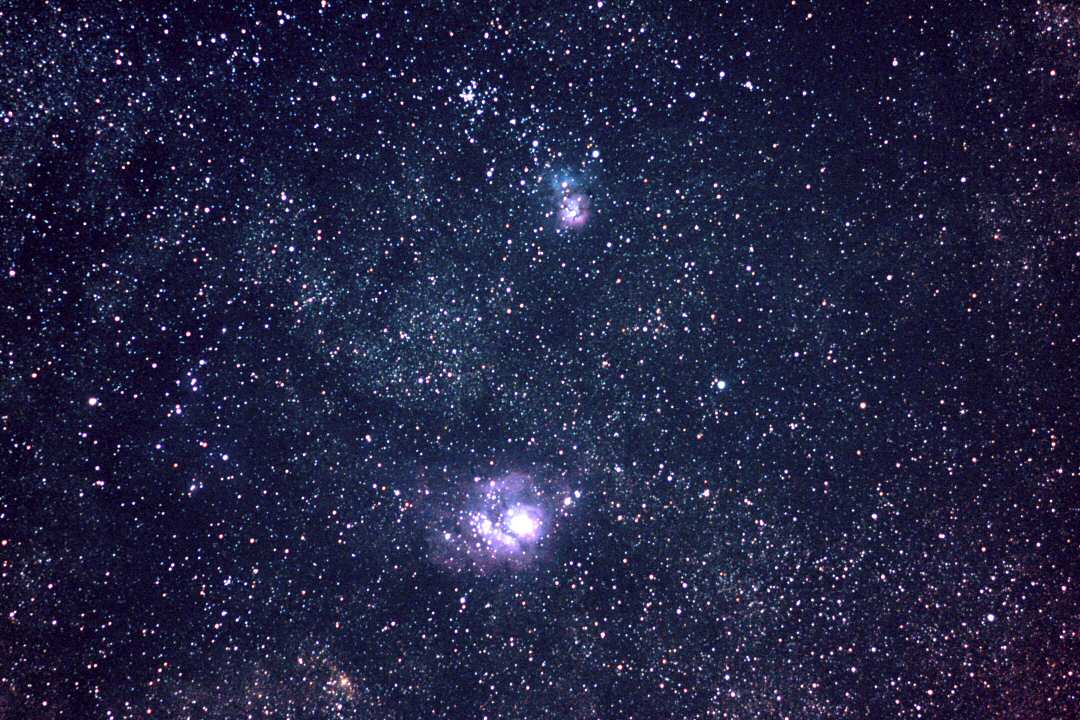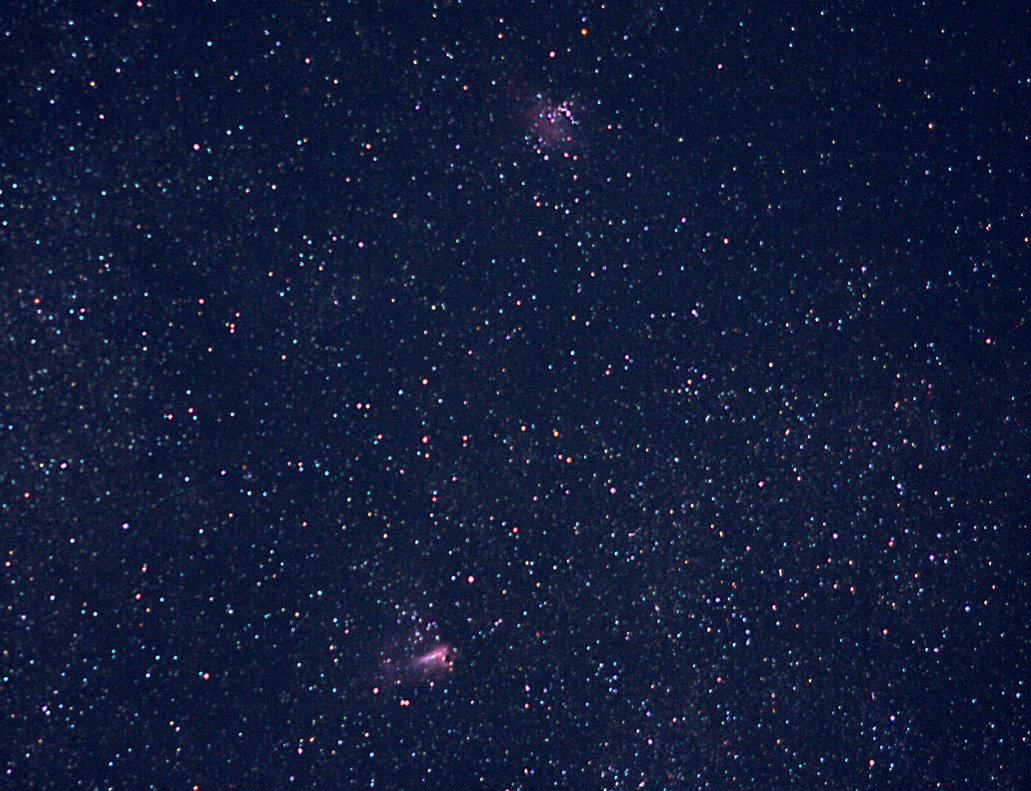 The Eagle and The Swan Nebulae. 7x30sec frames stacked in IRIS. 200mm F/2.8, 800 ISO.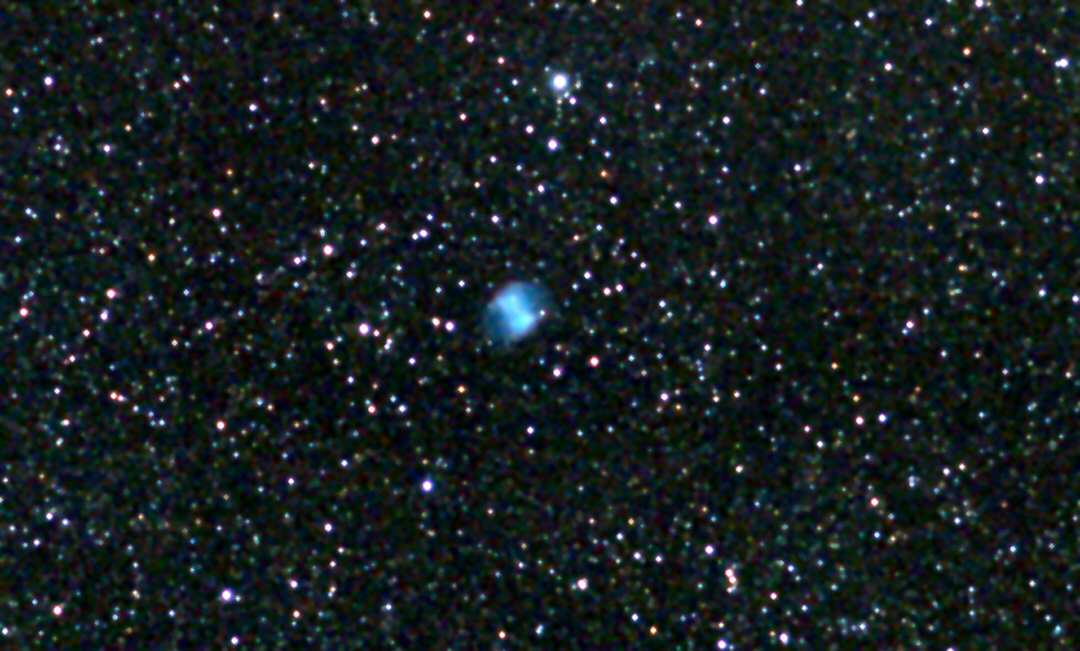 The Dumbbell Nebula, M27 taken on 7/13/05. 10x30sec frames stacked in IRIS. Enlarged and cropped in PaintShop Pro. 200mm F/2.8, 800 ISO.
All Images Copyright © 2005 Mike Broussard. All rights reserved.
To send comments or for more information, please email me at
mike@synergyitg.com.

Visitors since July 9, 2005
This page was last updated on 7/9/2005