Comet Machholz
on Feb 4, 2005
Now that the sky has finally cleared and the moon is gone, I can take pictures of the comet again. Unfortunately, the area where the comet is located is difficult to shoot and heavily light polluted. I used a new filter to try and help with the light pollution. Its a Hoya Image Intensifier (Didymium) 72mm for my 200mm F/2.8 lens. Below is the first image I created with the filter and lens setup. .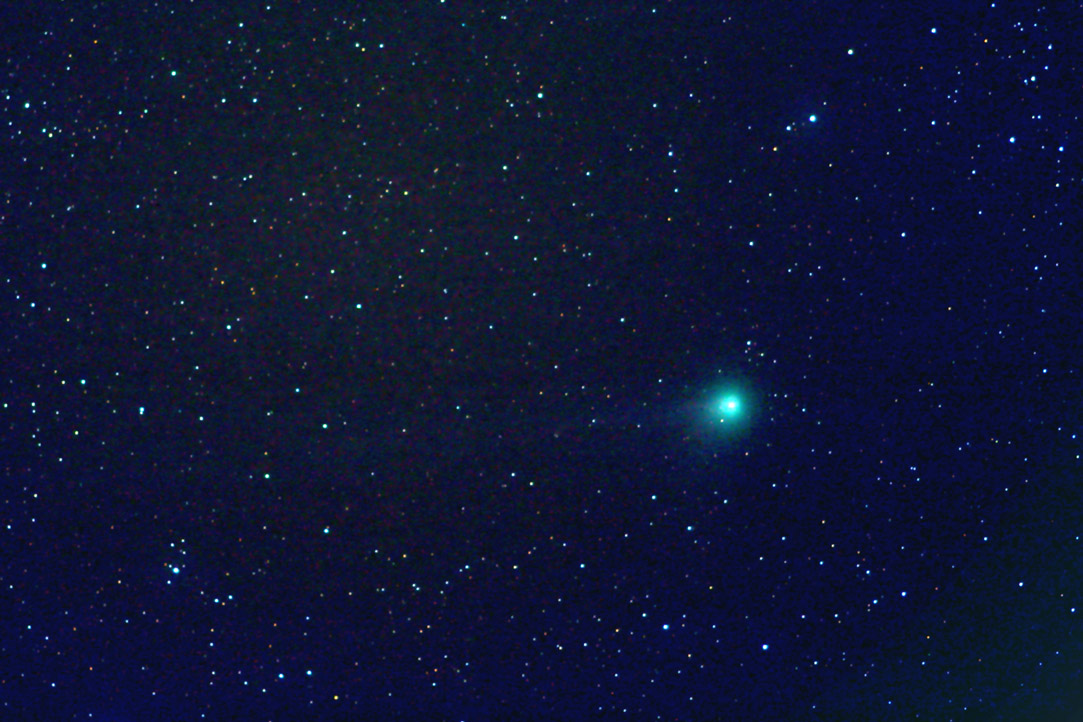 Comet Machholz on 2/4/05. Canon Digital Rebel, 1600 ISO, 200mm F/2.8 (320mm Effective F.L.,) Didymium filter & eight 30 second images stacked in Registax with a single dark-frame subtraction. After stacking, I made adjustments to levels, color and brightness/contrast.
All Images Copyright © 2005 Mike Broussard. All rights reserved.
To send comments or for more information, please email me at
mike@synergyitg.com.

Visitors since February 5, 2005
This page was last updated on 02/05/2005