Comet Machholz
on Jan 14, 2005
I managed to image Comet Machholz one more time before the moon's presence washed out the comet. I was at home and there were some clouds, but the area where the comet was located was clear.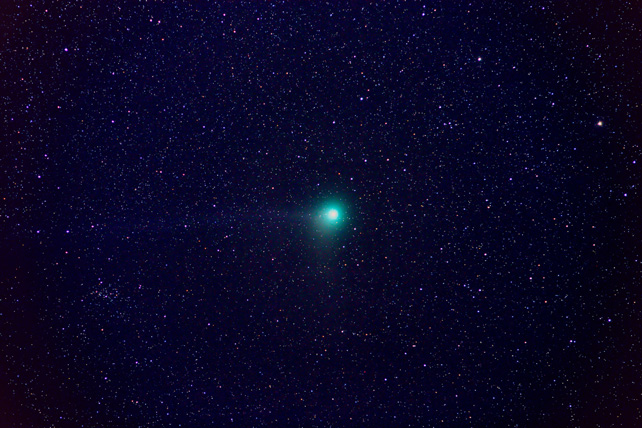 Comet Machholz on 1/14/05. Canon Digital Rebel, 800 ISO, 200mm F/2.8 (320mm Effective F.L.,) 7x60 seconds. Stacked in Registax with dark-frame subtraction for each image. After stacking, I made adjustments to levels, color and brightness/contrast.
All Images Copyright © 2005 Mike Broussard. All rights reserved.
To send comments or for more information, please email me at
mike@synergyitg.com.

Visitors since January 19, 2005
This page was last updated on 01/19/2005