Comet Machholz
on 1/1/05
A break in the clouds on New Year's Day at 1:20am allowed me to take some wide field shots of Comet Machholz with my Canon Digital Rebel on a tripod. A few wispy clouds remained and the nearly 3rd quarter moon was in the east, but the pictures still came out! I decided to post a couple just for the fun of it.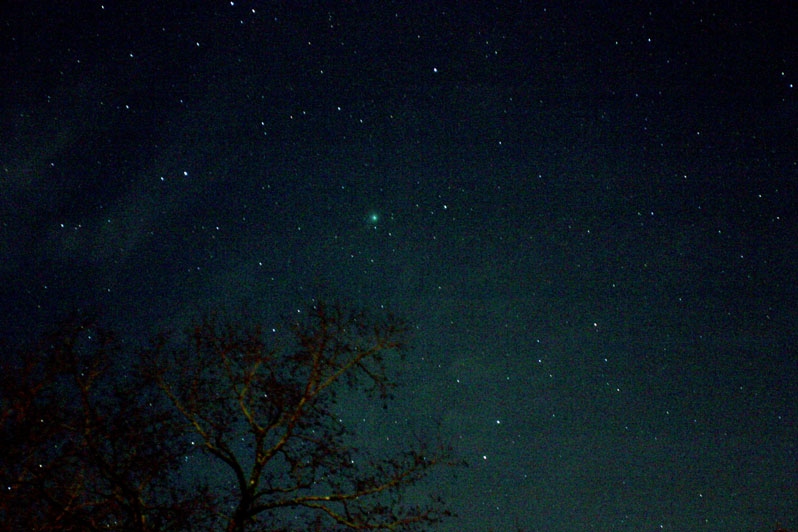 Comet Machholz setting in the west from my backyard on 1/1/05. Canon Digital Rebel, 1600 ISO, 70mm F/4 (112mm Effective F.L.,) 1x10sec, Post processing included level adjustment to remove light pollution and adjust color balance.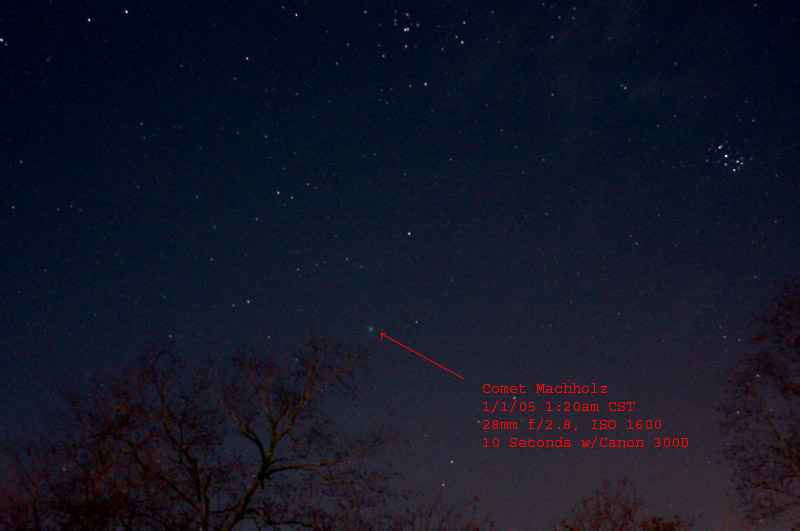 Comet Machholz, C/2004 Q2, the Pleiades and part of the Taurus constellation are visible in this wide field view taken 1/1/05. Canon 300D, 1600 ISO, 28mm F/2.8 (44.8mm Effective) and a 10 second exposure..
All Images Copyright © 2005 Mike Broussard. All rights reserved.
To send comments or for more information, please email me at
mike@synergyitg.com.

Visitors since January 1, 2005
This page was last updated on 1/19/2005