Andromeda Galaxy &
The Pleiades
on 12/28/04
Here are new pictures taken with my new Canon Digital Rebel camera. It was first light for it and I think it did extremely well. I imaged 3 objects on this first night: Comet Machholz, which has its own page, the Pleiades and the Andromeda Galaxy.
At 2.2 million light years away, the Andromeda Galaxy is the furtherest object viewable with the naked eye. This picture is a stack of 7 - 30sec images shot with a 200mm F/2.8 (300mm effective focal length with the Digital Rebel) at ISO 1600.
The Pleiades or "Seven Sisters" is a star cluster that is often confused with the "little dipper" by many people.
Only 3 - 30 second exposures were taken and stacked to produce the picture below, but it still came out pretty good.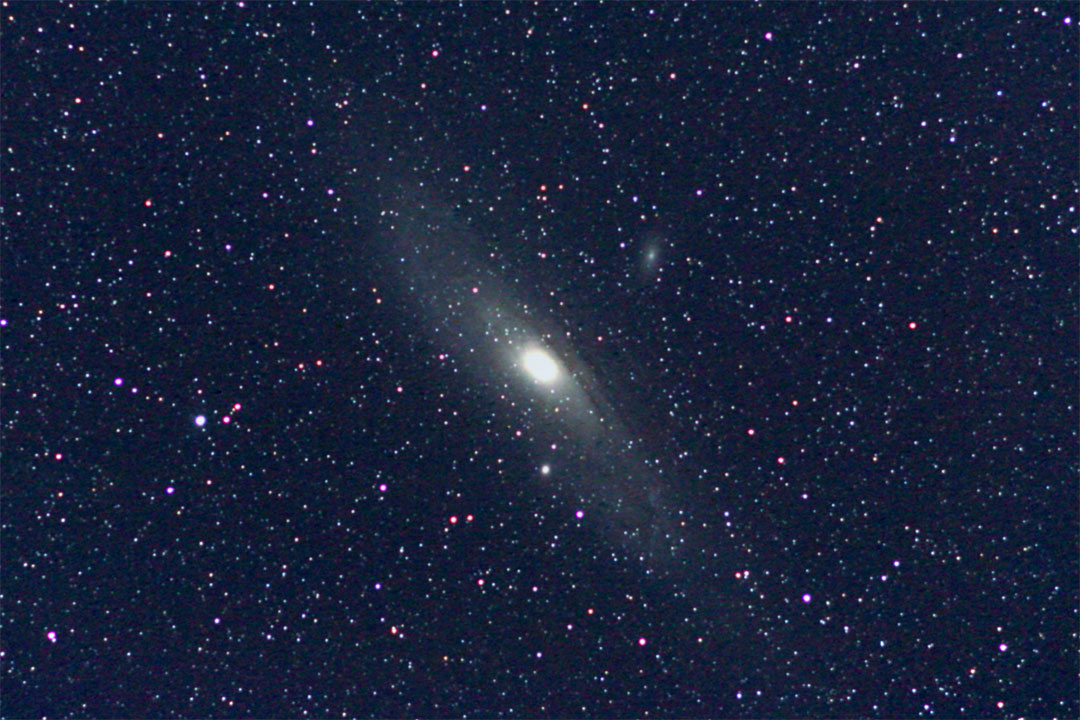 Andromeda Galaxy, M31 on 12/28/04 - 7x30 sec Frames Stacked in Registax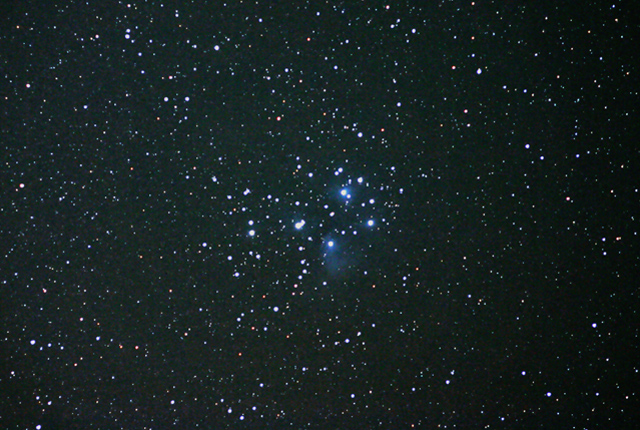 The Pleiades, M45 on 12/28/04 - 3x30 sec Frames Stacked in Registax
All Images Copyright © 2004 Mike Broussard. All rights reserved.
To send comments or for more information, please email me at
mike@synergyitg.com.

Visitors since December 30, 2004
This page was last updated on 12/30/2004