Milkyway 3 Image Mosaic
on 7/16/05
For this picture, I used 3 separate images to create a mosaic . Each image was generated by IRIS with two 25 second exposures at 800 ISO. My camera was a Canon Digital Rebel with a 28mm F/2.8 lens. The camera was mounted on a tripod. My house is visible in the foreground and the Milkyway rises behind it along with a few clouds. Photoshop was used to assemble the mosaic and color balance, contrast enhance, resize it, etc. It needs more work, but I wanted to put up what I had so far.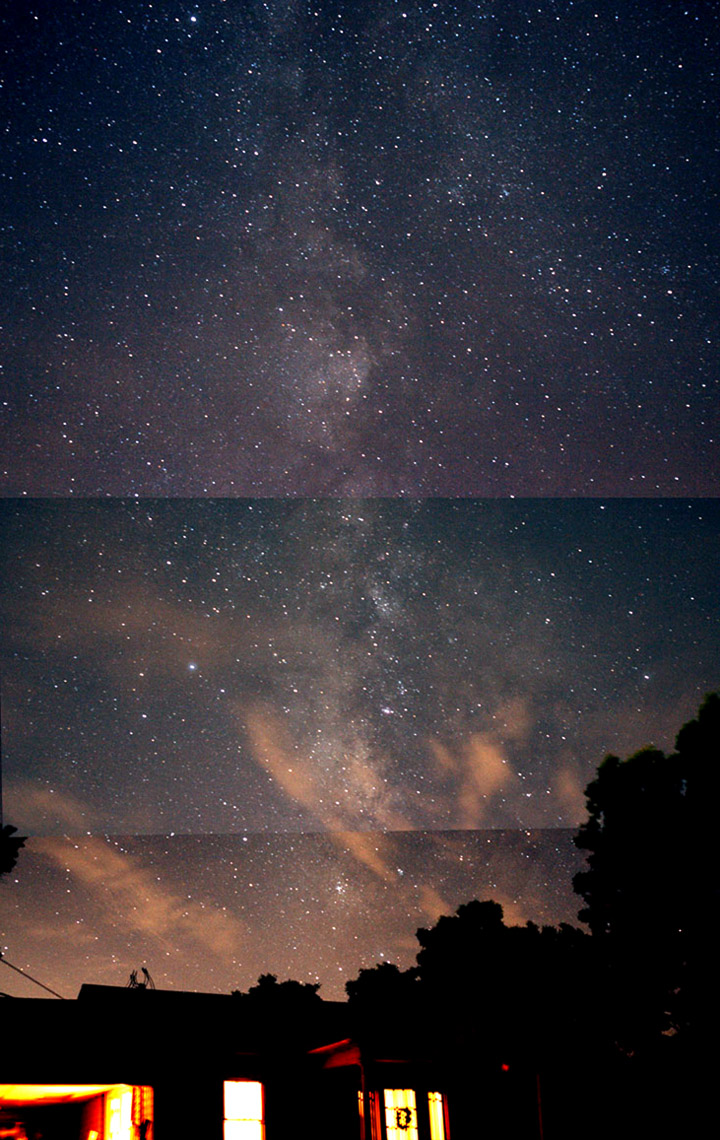 All Images Copyright © 2005 Mike Broussard. All rights reserved.
To send comments or for more information, please email me at
mike@synergyitg.com.

Visitors since July 16, 2005
This page was last updated on 7/17/2005